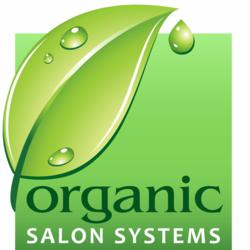 Palm Harbor, FL (PRWEB) June 14, 2012
Organic Salon Systems, the leading provider of natural and organic salon products, has recently announced exclusive distribution of Simply Organic Beauty products for most of the United States and all of Canada. Simply Organic Beauty Products, including the popular shampoos, conditioners, hair treatments, styling products, and professional ammonia-free hair color; are now immediately available to professional salons through Organic Salon Systems. Salon professionals located in Minnesota, Wisconsin, Iowa, Nebraska, South Dakota, and North Dakota should continue to order through their current distributor or sales representative.
Simply Organic Beauty Products have enjoyed popularity by organic salon professionals and their clients since their launch in 2001. The products are well recognized as a health and wellness brand hallmarked by their use of olive leaf extract and olive oil as two key active ingredients used throughout the Simply Organic product range. Olive leaf extract is known to be effective anti-bacterial and anti-fungal agents while being extremely rich in protein, vitamins and antioxidants essential to achieving and maintaining a healthy scalp and beautiful hair. Olive oil naturally balances the pH of hair and also contains high levels of mono-unsaturated fatty acids and vitamin E that moisturizes, protects, and nourishes the hair and scalp. Simply Organic products are free from Sodium Laurel Sulfate, Sodium Laureth Sulfate, Methyl, Propyl, Butyl or Ethyl Paraben, Phthalates, and Artificial Fragrance or Color.
The Simply Organic product assortment includes four Hair and Scalp Washes (shampoos), each with a corresponding Rinse (conditioner), four deep-conditioning treatments, and eight amazing styling products.
Simply Organic Oil Emulsion Hair Color is made with the finest ingredients available today to promote the integrity, health, and beauty of hair. The unique professional-only hair color product is formulated without waxes, artificial gelling agents, or cream thickeners to produce a natural viscosity and silky texture allowing for a smooth, even application without running. The range includes 27 intermixable shades, four intermixable clear developers, ColorThick pure fruit pectin, and an aromatic essential-oil-blend additive for fragrance.
Scott Mitchell, Organic Salon Systems chief executive officer, said We are excited to add Simply Organic Beauty Products to our wide range of natural and organic salon product offerings. Its a delight to work with such consummate professionals as Jeremiah Mostrom and Gino Martignetti and we look forward to a strong partnership throughout the upcoming years. Mitchell added Organic Salon Systems has always been a brand dedicated to only providing strictly professional only products and we have a strong and unwavering commitment to our non-diversion policy, which is a core tenant of our companys ethos. As such, we have insisted that Simply Organic Beauty absolutely refrain from any direct-to-consumer sale of their product within our exclusive territory. Therefore, Simply Organic Beauty products will no longer be for sale to the public from their website as of June 7, 2012. Consumers looking for Simply Organic Beauty products should contact their local salon or call (888) 213-4744 if they would like us to help them locate a salon carrying Simply Organic Beauty products near them.
Gino Martignetti, president of Simply Organic Beauty, said, Partnering with Organic Salon Systems enables us to focus on the International growth of our products as we continue to build up a strong and growing team of talented partners in existing and emerging foreign markets. Jeremiah Mostrom, chief operating officer of Simply Organic Beauty, added With a strong domestic distribution partner in place, we will be able to focus more time on expanding our line of natural and organic products as well as the markets that they are sold in overseas.
Organic Salon Systems believes that expanding the distribution of Simply Organic Beauty products in the United States and Canadian markets is another giant step towards changing salons for the better. After careful and comprehensive due-diligence, research, and testing; Organic Salon Systems has determined that Simply Organic Beauty products fit its strict ingredients, quality, environmental stewardship, and social responsibility standards.
About Organic Salon Systems:

Organic Salon Systems (the Company), headquartered in Palm Harbor Florida, has been serving the professional salon industry since 2003. The Company provides hairdressers with high performance products that maximize the use of gentle, nourishing, organic, and natural ingredients while minimizing the necessity for harsh or damaging chemicals. The Company is the exclusive provider of several more natural and organic professional salon product lines including Organic Color Systems, Keragreen, ORight Eco-Haircare, and Moroccan Organics throughout the United States and Canada. Organic Color Systems is a revolutionary full range of professional salon products including our tightly integrated color, curl, care, and connect lines. KeraGreen is a full range of innovative, formaldehyde-free, organic keratin treatments exclusively for salon professionals. Oright is a line of organic hair care, styling and beauty products with a strong focus on botanical ranges for specialized salon uses. Moroccan Organics is a revolutionary Moroccan oil range of hair products, which contain argan tree root cellulose rather than argan kernel extract which makes it 7x 10x more potent and effective than other argan oil hair products. A selection of Organic Salon Systems products utilize a revolutionary packaging process known as Tree in a Bottle which is the worlds only bottles that can be planted after use to grow a tree rather than pollute land fills.